Lodging a complaint
If you are dissatisfied with the way we handle your case, please contact us. Then we will see what we can do about it. We will try to work it out with you as best we can.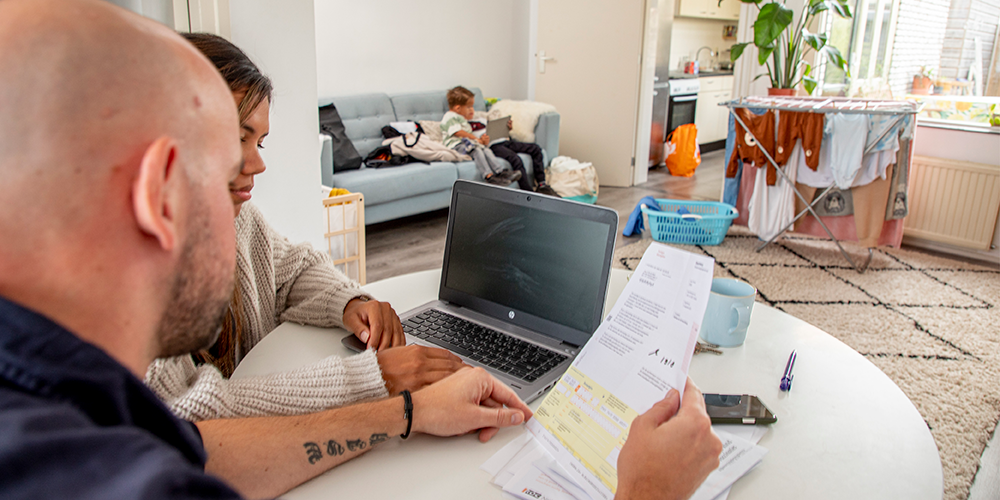 Do you have a personal case officer? He or she can answer many of your questions. You can also contact our Service Team Benefit Restoration if you have any question.
If you wish, you can also take your complaint to other organisations. For example the National Ombudsman (Dutch), the State Secretary for Finance or the Minister of Finance.
Step 1. Report your complaint
This can be done in the following ways:
By telephone: call the Service Team Benefit Restoration at 0800 2 358 358 (free of charge).
With the complaint form download the complaint form (Dutch, PDF)
Send a letter: include the following information in your letter:

your name
your address
your telephone number
the date on which you are sending the complaint
your complaint: state as clearly as possible what went wrong, when it happened and who you spoke to. Don't worry if you can't remember the name. Do you have documents to support your complaint? Then make copies of them and send them along. Do not send original documents as you will not get them back.
Send your letter to:
Uitvoeringsorganisatie Herstel Toeslagen
de directeur
Postbus 4550
6401 JC Heerlen
We process your personal data in accordance with the privacy statement of the Dutch Tax and Customs Administration. It explains how we handle your data and what rights you have.
Step 2. We will contact you
After your report, the complaint handler will call you. This is how you will know that we have received your complaint. You can tell your story and the complaint handler will ask you how we can best keep you informed about the handling of the complaint.
If the situation and/or you so require, it is possible to engage an independent mediator.
The complaint handler will keep you informed about the handling of the complaint.
Step 3. Your complaint will be resolved
If you and the complaint handler reach an agreement, the complaint is handled 'informally'. This means that the complaint handler calls you and you receive a message stating the agreements that have been made. If you still do not agree, you can always reply to this.
Are you not satisfied with the informal handling? Or do you not want us to handle your complaint informally? Then we will handle your complaint 'formally'. You will then receive a letter detailing the next steps to be taken in resolving the complaint. Of course, you may also provide information yourself and say what you think.