Help from the municipality (gemeente)
Do you have other kinds of problems besides those related to your benefits? Your municipality may be able to provide help in areas such as work, health or family. It is up to you to decide wether you wish to have help from the municipality. Even if you sought help from the municipality before, the municipality will help you again and explore your possibilities.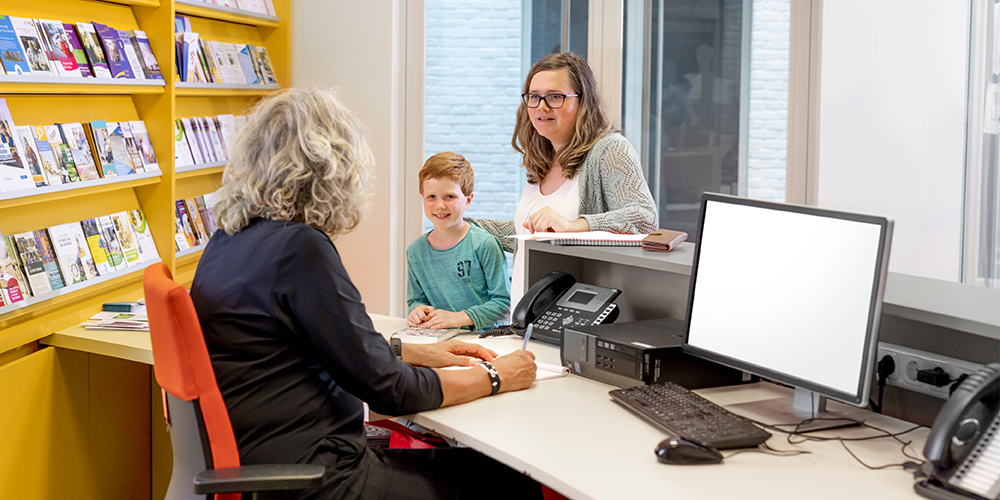 The compensation from the Dutch Tax and Customs Administration will remain the same regardless of the help the muncipality provides.
Examples of help municipalities provide
Municipalities can provide assistance with the following 5 topics: help in the event of debts, health, work or daytime activities, family, and housing. Please find examples set out below. The help provided may differ depending on the muncipality.
1. Help in the event of debts
Help on managing your budget
Social loans, emergency loans, or special benefit payments
Advice and support
2. Health
Assistance with health insurance
Contact with healthcare facilities – such as the Mental Healthcare
Coaching and counselling
Emergency funds
3. Work or daytime activities
Offering a work and study programme
Re-integration, coaching and counselling
4. Family
Parenting support
Help from a district team in the field of mental health care, domestic violence or youth support
Relationship counselling
Coaching & counselling
5. Housing
Providing emergency housing or a postal address
Providing help when you are unable to pay your rent
Help with negotiating with a bank for a mortgage
How do I get help from my municipality?
Step 1. I report to the municipality
Step 2. I have an intake interview and I state whether I have a crisis request or a regular request for help
Step 3. I draw up a plan of action together with the municipality
Step 4. I implement the plan of action together with the municipality
Step 5. The municipality helps me to take stock of my debts
Step 6. The municipality guides me through the process
Step 7. I receive aftercare from the municipality
Contact with my municipality
Each municipality has a permanent counsellor for childcare benefit victims. Call our Service Team for contact details. If you already have a personal case officer, he or she can also give you the contact details.
You will get help regardless of the status of the compensation. The municipality will call in additional support if necessary. Legal support or social work, for example.
The municipality is in contact with the Allowance Restoration Organisation (Uitvoeringsorganisatie Herstel Toeslagen, UHT). If you want, you can also talk to the municipality together with your personal case officer.
Exchanging data with municipalities
At present, we share the data of all parents who register with the Allowance Restoration Organisation with the municipality. Since September 2021, we have only shared the data of parents who have indicated that the municipality may call to offer help. When you register, we will ask you whether your municipality may contact you. You can also inform us of your preference at a later date.
Since 2021, the Dutch Tax and Customs Administration shares the following information about parents with the muncipalities: name, Citizen Service Number (BSN), date of birth, phone number and e-mail address.
You are free to accept or decline help from your municipality. Your decision doesn't affect your rights. Or our reassessment of your situation.
Your welfare benefits
Are you eligible for compensation? This doesn't affect your welfare benefits. However, you should contact your municipality about the money you receive to avoid possible misunderstandings.
I live abroad now
Like other affected parents, parents abroad also need comprehensive support in the restore process. Parents in the Netherlands receive this support from the municipality. This is not possible for parents who live abroad. Together with VNG (the Association of Netherlands Municipalities), a number of municipalities and the Ministries of Finance, the Interior and Kingdom Relations and Justice and Security, we are planning to provide support to parents abroad as well.
Read more